Book-Café
"Book-Café" is a series of informal literary evenings organised for all lovers of Russian literature. Prior to each meeting participants are requested to read a piece of Russian prose or poetry in any language they are comfortable with.
At the meeting, which is traditionally held on Tuesday at the Russian Language Center or a nearby café, this piece of literature is discussed in English over a cup of tea or coffee.
NEXT BOOK: '12 CHAIRS' (by Ilf&Petrov)
The Twelve Chairs (Двенадцать стульев) is a classic satirical novel by the Odessan Soviet authors Ilf and Petrov, released in 1928.
DATE: To be announced
VENUE: 12/F, Kingdom Power Commercial Building, 32-36 Des Voeux Road West
Sheung Wan, Hong Kong
*In case we decide to choose another cosier location, we will let you know 2 days in advance.
FEE: The participation fee is 150 hkd per session, you may pay in cash walk in at the event.
TO BOOK: To book a seat, to learn more about the details of discussion, please send a message to 2teacher@rlc.hk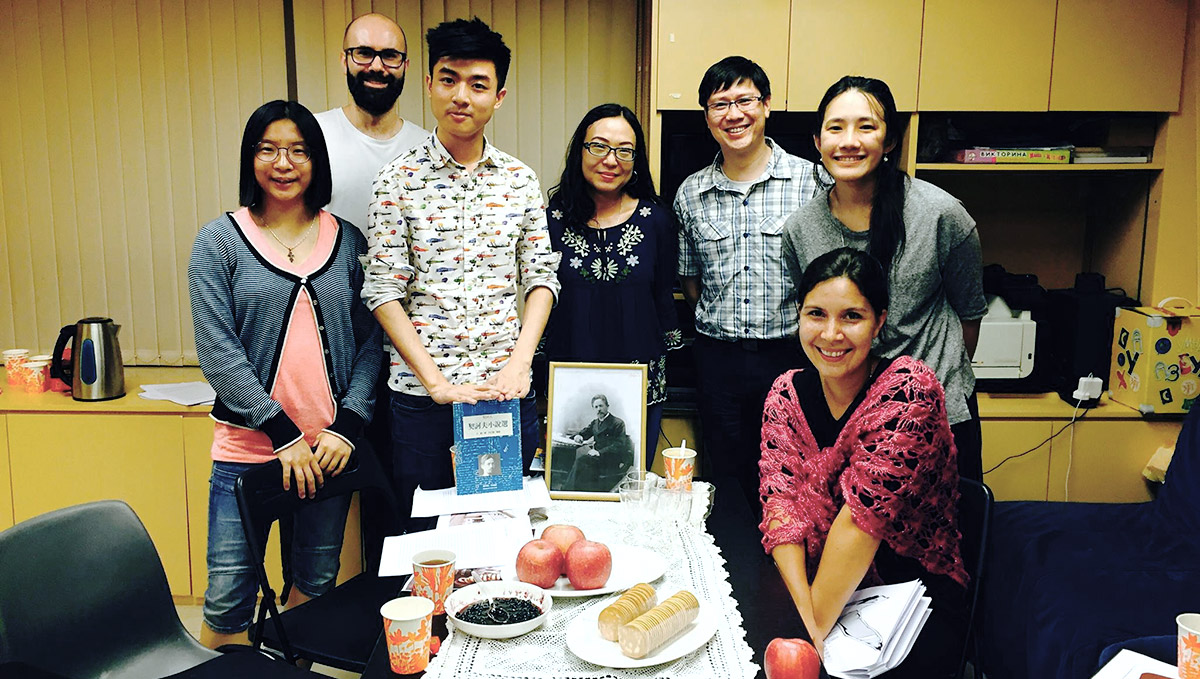 About the book
The novel's iconic hero, Ostap Bender, an unemployed con artist living by his wits, joins forces with Ippolit Matveyevich Vorobyaninov, a former nobleman who has returned to his hometown to look for a cache of missing jewels hidden in chairs that have been appropriated by the Soviet authorities. The search for the chairs takes them from the provinces of Moscow to the wilds of the Transcaucasus mountains. On their quest they encounter a variety of characters, from opportunistic Soviet bureaucrats to aging survivors of the old propertied classes, each one more selfish, venal, and bungling than the last. A brilliant satire of the early years of the Soviet Union, The Twelve Chairs retains its universal appeal.

English text Translated from the Russian by John Richardson